Career Options after B.Com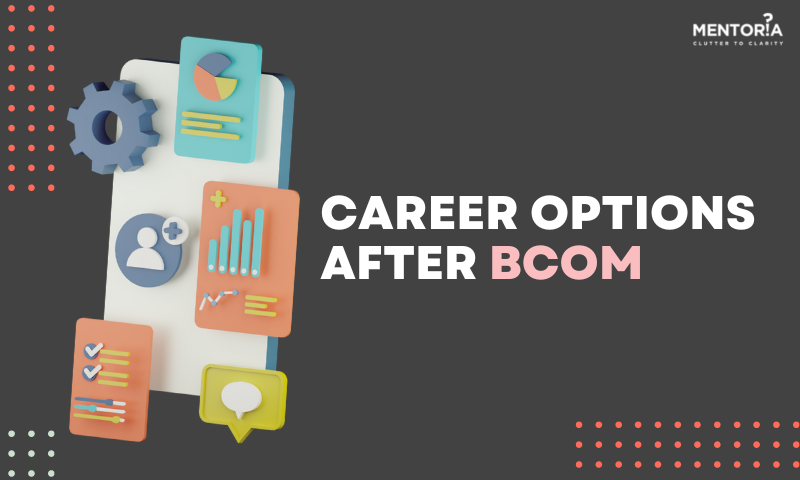 ---
---
Done with your B.Com degree and all set to join the workforce?  You've probably spent your entire final year wondering about "What's next?". Which career options can you dive into right after graduation? Which master's courses can help you further specialise and land better opportunities in the future? Which of the many subjects you studied during your graduation should you choose to specialise in? 
Wondering how to move ahead? This blog helps you explore more options apart from the regular CA and M.Com.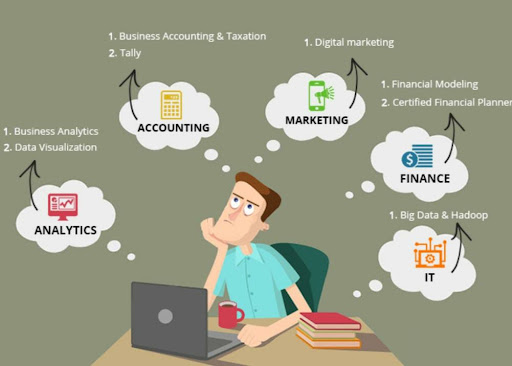 So Many Options! What To Choose?
An ideal option to consider after your graduation would be further specialisation through a master's degree. Here's a list of master's options after Bcom that you can consider:
Masters Of Business Administration (MBA)
The ideal course of action for you, after earning your B.Com degree is an MBA if you want to continue working in the business area. After two to four years of professional experience, you can pursue an MBA. The college you are accepted to depends on your CAT score. It is one of the best career options after a B.Com. Your salary after this two-year course relies on the prestige of the college from where you are pursuing your MBA. However, the average pay in India for those with an MBA is between Rs. 6 Lakhs and Rs. 12 Lacs. Some of the top MBA specialisations  are:
 Here are some of the top colleges offering this course:
Masters Of Commerce (M.Com)
 The M.Com degree is an expanded version of the B.Com and is recommended if you are interested in academics, higher education, teaching or research.  This course will help you learn how to effectively use the concepts you learned as a B.Com student in the workplace.  The topics covered in this postgraduate course include banking, finance, taxation, and business management, among others.
The average M.COM pay in India is 2.2 lakhs per year, with salaries ranging from 0.2 lakhs to 4.0 lakhs. Any Indian college or university that has been approved by the government will provide you this two-year degree. Here are some of the best colleges:
Chartered Accountant (CA)
One of the best employment paths after a BCom is in accounting. You can enrol for a CA course as soon as you graduate from high school. There are three test phases in CA: CPT, IPCC, and CA Finals. CPT is the first test phase. You become a chartered accountant after successfully completing an internship and all three stages.
If you pass the test, a fantastic job with an excellent salary is waiting for you. Becoming a C.A. in India, however, requires a great deal of devotion and effort. Qualifying for the CA examination is quite difficult.
CA is a distance education course. You must complete and deliver the form to ICAI. It is entirely up to you whether you attend coaching or study at home. Regular college lessons are not offered. According to the ICAI's report on its placements, the average annual pay for CA professionals in India is INR 7–8 lakhs.


A profession as a Company Secretary (CS) would be your top choice if you're unsure about what to do after BCom. A CS is in charge of managing a company's or organisation's legal aspects. You'd take care of a company's tax filings, handle tax records, give the board of directors practical advice, and make sure that all legal and statutory requirements are met.
The Company Secretary course is a nearly three-year program offered in India. This course, provided by The Institute of Company Secretaries of India (ICSI), gives you an understanding of finance, accounting and law. The average annual income for a Company Secretary in India is 6.0 lakhs, with salaries ranging from 2.7 lakhs to 17.0 lakhs.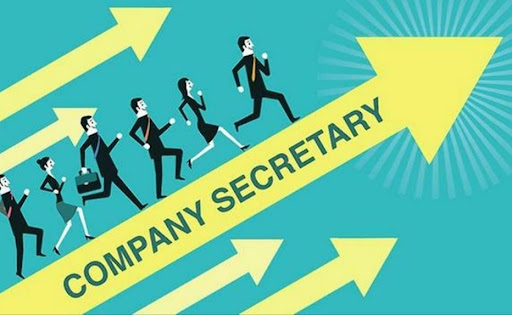 Chartered Financial Analyst (CFA)
The Certified Financial Analyst (CFA) course is specifically created for individuals with an interest in financial systems and investments. The CFA Institute offers this certification.
Statistics, economics, probability theory, corporate finance, security analysis, financial analysis and many other topics in the area of advanced investment analysis are covered in the CFA course. You must pass a three-tier exam in order to get the certification. The average salary of a CFA in India is around Rs. 9 lakhs
Business Accounting and Taxation (BAT)
Professionals from the industry carefully crafted the Business Accounting and Taxation (BAT) course's curriculum to adequately educate students about the duties of an accounting job in the workplace. This course will not only give you practical experience but also teach you how to utilise some of the most in-demand tools in the accounting and taxation industry.
The learning modules for this course cover subjects like payroll components ESIC, direct taxation, finalising financial statements, financial reporting utilising ERP software, etc. The average pay in India is 3.5 lakhs per year, with salaries ranging from 1.8 lakhs to 6.0 lakhs.
Here are the major institutes offering BAT courses in India: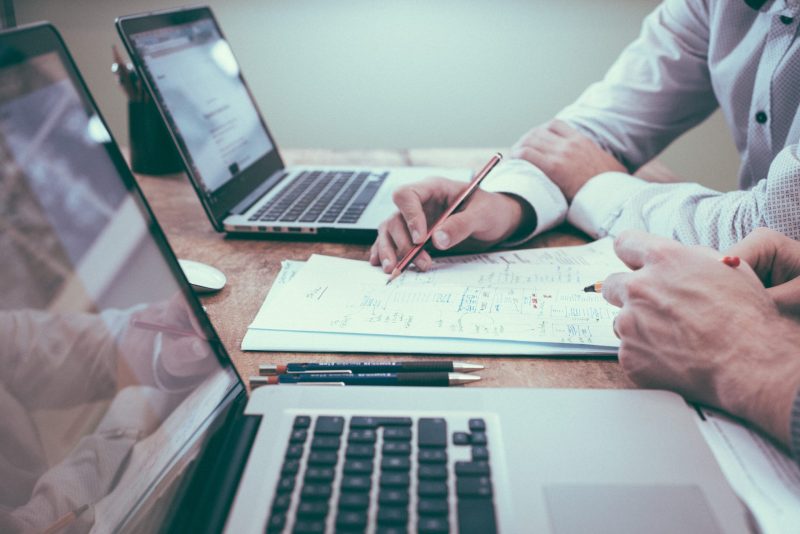 One of the best career alternatives after a B.Com is FRM.  A worldwide recognised credential in the banking and finance industry is the Financial Risk Manager designation from GARP, USA (Global Association of Risk Professionals).
To get the FRM certification, you must complete the FRM curriculum offered by GARP. Exams are often divided into two halves and administered in May and November, respectively. This certification offers various job opportunities in trading, risk management, structuring, modelling, and other fields.
If you obtain this certification in the financial and risk management sectors, it indicates that you have a solid understanding of risk management concepts in today's volatile financial sector. This course is rather brief, lasting only nine months. FRM salary in India ranges between ₹ 1.3 Lakhs to ₹ 5.0 Lakhs with an average annual salary of ₹ 3.2 Lakhs. Here are some top institutes for this course:
Bachelor of Education (B.Ed)
Love the idea of teaching? Get a BEd after graduation! This two-year degree in education is the stepping stone for your career in academia.
Pedagogy, education and child psychology, education policy, leadership, instructional technology, special education, lesson planning, curriculum design, etc. are frequently studied in B.Ed programs. After earning your B. Ed., you are eligible to take the CTET (Central Teacher Eligibility Test). You can work as a teacher in government-run schools by passing the CTET.
With good experience, a private school teacher might make Rs. 4 lakhs annually. Here are some of the top colleges offering this course:
Get An Edge Over Others!
Of course, these are just some of the top courses you can choose after B.Com. We've listed some of the other popular ones here as well:
As this list tells you, a master's isn't your only option. There are several diploma and online certifications you can also pursue after your B.Com. 
Move Ahead, Get #CareerReady
Clearly, there are many things you can do after your B.com, be it a certification course, degree or diploma. Based on the career path you plan to take after graduation, you can decide what interests you. Any of the above top courses following a B.Com are guaranteed to get you an excellent job so you may confidently begin your professional career.
If you are still unsure of how to move ahead with this, we at Mentoria are always happy to help! Talk to our expert counsellors, to find the right career fit in B.Com for you & get personalised step-by-step guidance for your future path.