What is an MBA Course? Eligibility, Courses, Duration, Entrance Exams?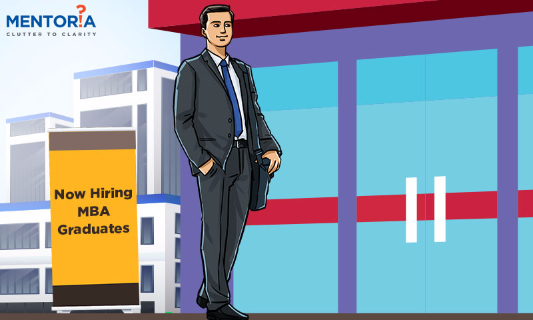 ---
---
What is an MBA?
The MBA or Master of Business Administration is a two-year postgraduate course that has been a hot favourite for decades now. MBA courses are the best way to bring out your managerial skills and help with your career growth. Under the right circumstances, MBA students begin with a better salary package than their non-MBA peers. An MBA degree also goes a long way in fuelling your inner entrepreneur and helping you start your own business. However, the popularity of this course also brings with it certain drawbacks. Here's everything you need to know before applying for an MBA.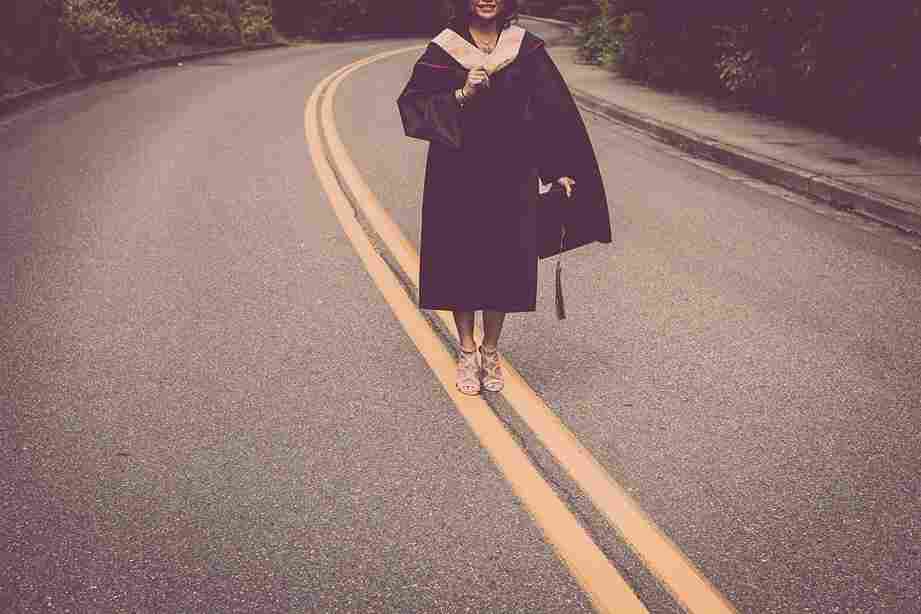 For more career-based information, Mentoria's Knowledge Gateway has got you covered. We've got a whole career library with tips and advice on a number of careers across different fields as well as webinars from industry professionals. Sign up to Mentoria and get lifetime access to the Knowledge Gateway! Discover more here: 
What are the Entrance Exams for MBA?
If you wish to enrol for an MBA, you will have to appear for entrance exams such as the CAT (Common Admission Test), MAT (Management Aptitude Test), XAT (Xavier Aptitude Test), GMAT (Graduate Management Admission Test), CMAT (Common Management Admission Test), etc. Students who have completed their graduation in any field with at least 50% marks can appear for these tests. Students appearing for their graduation finals can also attempt these tests. Each test lasts for an average of two hours; students are graded based on their verbal ability, data interpretation (analysing graphs and pie charts), reading comprehension, logic and reasoning, current affairs and basic mathematics.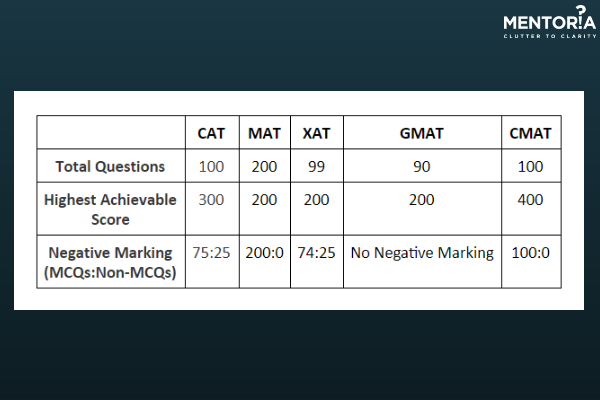 Once you clear the entrance exam, you will be eligible for group discussions and personal interviews. Group discussions can include diverse topics related to current affairs such as GST – Pros and Cons, debates about policies like Make In India, or generic topics like the ease of doing business in India, among others. The scores of both tests are valid only for the declaration of the results. These tests are generally announced around August every year.
Types of MBA Courses
You can pursue a full time, part-time, online, distance or correspondence MBA. MBA courses can be divided into three main categories – MBA Management, MBA Technical, and MBA in Information Technology. There are multiple subfields of MBA under these three main fields, such as
MBA in HR
Finance
Marketing
Operation Management
Rural Management
Business Analysis
Oil and Gas
Biotechnology, etc.
You can check out a comprehensive list of MBA options in India here.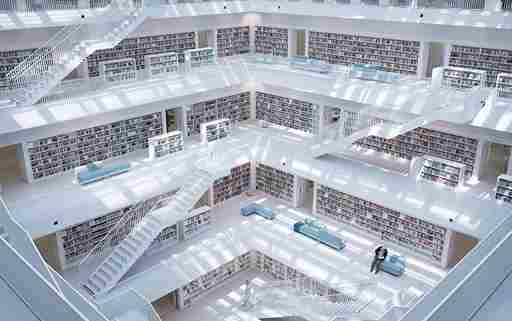 Course Fees and Course Duration for MBA Programmes
A traditional MBA course goes on for two years and is divided into four semesters, while a part-time MBA course could go on for three years.
The fees of the course will depend upon the school you get into. Institutes that are newer or have a lower ranking struggle to get students and tend to have a lower course fee. The top B-schools in India will charge you anywhere between INR 3,00,000 to INR 48,00,000 for the course.
Top Colleges for MBA Programmes
The ranking of your MBA college holds a lot of importance and will play a vital part when you're applying for jobs. The higher your institute ranking, the better the role and salary you are offered. You can check the ranks of Indian MBA institutes right here. Remember that top schools such as SNAP (Symbiosis), XAT (Xavier) and IIFT (Indian Institute of Foreign Trade) offer their own tests, so appear for those as well to increase your chances of getting in!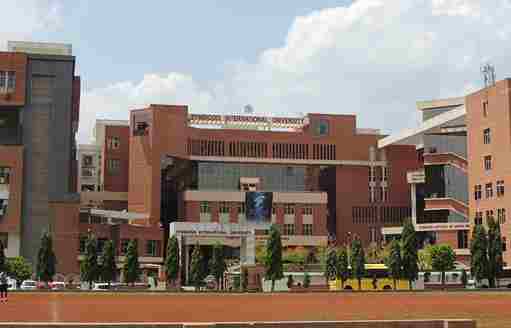 Prepping for exams can be very stressful, but there's one test you don't need to prepare for at all – Mentoria's holistic career assessment test! Mentoria helps you figure out which career best suits your personality, skills and interests so you can find your perfect fit!
Internships and Placements: Do You Need Them?
The best way to gauge where your interests lie and which industry is best suited for you is by pursuing internships. Many companies absorb their interns and offer them full-time positions. Apart from this, most colleges also have placement cells. In 2018, top B-schools such as IIMs, FMS, SPJIMR, XLRI have reported an upward trend in placements, with students getting an average package of INR 16,00,000 per year.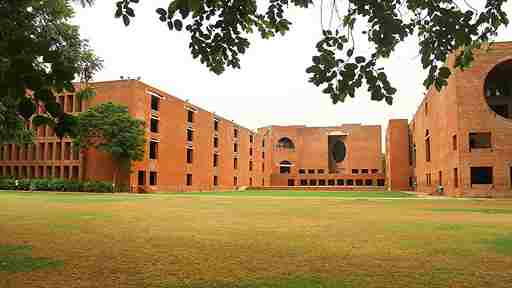 Should I Do an MBA?
While it is true that you will spend a lot of time and effort completing your MBA degree, it does not necessarily guarantee a job. In fact, clearing the entrance exams doesn't even guarantee a spot in a good college! Here's an unfortunate statistic – only 7% of the MBA pass outs are employable. According to the same survey, several MBA holders are settling for salaries as low as INR 8,000 to INR 10,000 per month.
While pursuing an MBA is a good move, you need to know how it will benefit your career path. Do not enrol for an MBA simply because it's popular. Enrol because it's going to add definite value to the career path you've chosen to pursue. If it is, spend some time doing a thorough research on the course, top colleges, and their placement options. Read about stories of people who have pursued an MBA and how it has benefited them. If you personally know someone with an MBA degree, talk to them and get to know the pros and cons of pursuing the degree. Just don't let the MBA degree decide your career; it needs to be the other way around!
If you're wondering which career path you should pursue and how an MBA can help you grow better in it, head to our website and take the career test to get started!
Kick-start your career discovery journey with Mentoria & be sure to find the right career fit for you. Our 4-step career guidance solution, helps us find the right career fit for you from 3 streams, 850+ courses & 12,000+ careers.