Women Resigning: The Whys Behind Traditional Workfare
---
---
In the changing workspace, especially after the pandemic, there's a peculiar trend we can notice—the reluctance of women to return to traditional office settings. The statistics tell a story of increasing salaries and a booming demand for skilled workers, however, the attrition rate among women remains higher than their male counterparts. As offices re-established usual off-line operations following the forced remote work during the pandemic, women found it difficult to come back to office, casting a specific spotlight on some old and some new challenges faced by them in doing so. In this article, we will try to find out what are some of the reasons for this unsettling phenomenon and also what can be some of the immediate solutions we can look at.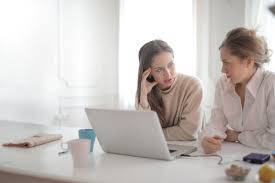 Why Numbers Don't Tell the Whole Story
The statistics may point to a general increase in attrition, but the reality is more nuanced when it comes to women professionals. According to 'The Great Resignation,' while the overall attrition rate hovers around 9%, female employees are resigning at a higher rate of 13%. E-commerce, FMCG, hi-tech positions, and startups, despite experiencing significant post-pandemic wage hikes, find themselves grappling with an unexpected surge in resignations. The most hit in this regard are tech companies like TCS. The heart of the matter lies in voluntary resignations, accounting for 17.5% of the attrition proportion.
Reasons for the High Attrition Rate
If we just scratch the surface, it reveals that nearly half of women report feeling burned out. One of Deloitte's surveys paints a distinct picture—56% of women say their stress levels are higher than pre-pandemic time. Burnout emerges as the leading cause, with almost 40% of women actively seeking new opportunities, citing it as their primary reason.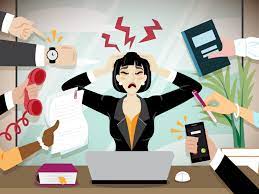 Notably, only 9% express a desire to stay with their current employer for more than five years, indicative of a broader trend where more than half plan to change jobs within the next two years.
The survey also exposes a less visible aspect—non-inclusive behaviours at work. Regardless of whether reported to employers or not, these behaviours affect a significant majority across various geographies. The impact is more pronounced for specific groups, such as women, those in lower management, and women in ethnic minority groups.
How to Retain Your Women Workforce
Understanding the reasons for higher attrition rate in women employees is just the beginning; finding solutions for it is the need of the hour. Here are some of the pointers employers can keep in mind to handle this problem.
Cultivating a Supportive Culture
To retain women in the workforce, smash those old stereotypes, and give every woman a fair chance to grow. This involves breaking gender stereotypes, promoting diversity, and ensuring equal opportunities for growth. Organisations should invest in comprehensive training programs, initiate mentorship initiatives, and provide leadership development opportunities tailored for women professionals. This commitment not only supports individual career trajectories but contributes to a workplace that values diversity at its core.
Flexibility in Work
Recognising the diverse responsibilities and challenges faced by women, organisations should prioritise flexibility in work arrangements. Allowing flexible work timings, remote or hybrid work options, and extended parental leave goes beyond mere accommodation—it reiterates a commitment to the overall well-being of employees. By offering these options, companies not only enhance work-life balance but also create an environment that understands and respects the individual circumstances of their workforce, especially women.
Honing Leadership Skills
Despite women often joining organisations as freshers, the path to leadership positions remains a challenging task. Bridging this gap requires empowering women at all levels, with a particular emphasis on leadership roles. A more inclusive environment that embraces women in leadership serves as an inspiration throughout the organisation, fostering a healthier and more dynamic work environment.
Creating Networking and Support Groups
Organisations can go the extra mile by establishing networking and support forums exclusively for women. These forums provide valuable opportunities for connection, shared experiences, and guidance. Active participation in employee resource groups, women's affinity networks, or mentoring circles enables networking, mentorship, and collaboration. Such initiatives contribute significantly to creating a sense of belonging and empowerment within the organisational fabric.
Extended Maternity Leave
Maternity leave policies play a pivotal role in supporting working mothers. Notably, only 10% of surveyed businesses go beyond the standard 6 months, demonstrating a commitment to prioritising the well-being of both mother and child. Larger enterprises lead the way in providing extended maternity leave. This approach recognises the importance of allowing sufficient time for mothers to adjust to their new roles while showcasing a workplace culture that values family and supports the diverse needs of its employees.
Work-Life Balance
Organisations need to implement practical measures to recognise the importance of work-life integration for women professionals. This includes on-site childcare facilities, wellness programs, and family-friendly policies. Valuing work-life integration not only eases the challenges of balancing professional and personal responsibilities but also demonstrates a sincere commitment to employee well-being. This approach strengthens loyalty and retention by creating an environment where individuals feel supported in both their professional and personal lives.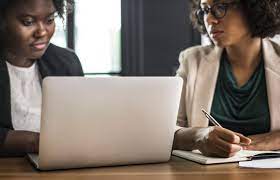 Programs for Returning Women
Proactively addressing the unique challenges faced by women returning to the workforce after a career break is essential. Companies can implement targeted programs designed specifically for this demographic. Many businesses actively seek individuals in this category, emphasising the recognition of the valuable skills and experiences these women bring. Furthermore, companies like Tata Group, Deloitte India, SAP India have dedicated programs aimed at hiring and integrating returning women, reflecting a commitment to overcoming the hurdles associated with career reentry.
Supporting Women on the Parenting Front
Navigating the rollercoaster of parenting is no easy feat – it's a wild ride with unexpected twists and turns at every corner. Just when you think you've got it all figured out, bam! Life throws another curveball your way. Working parents, in particular, are no strangers to the juggling act, with a laundry list of worries that can hijack their thoughts and wreak havoc on focus. The mental load of parental concerns seeping into the workplace is affecting not just individual performance but sending shockwaves through the entire productivity spectrum. Absenteeism, presenteeism, attrition – you name it, these worries are silently costing organisations a fortune.
And when it comes to working women and single parents juggling the parenting-working act, the load just gets heavier. More often than not, there's a constant commotion about employee wellbeing that specially caters to working parents. And that's where organisations strive days on end to balance the tight rope. Here how:
Parenting Workshops
Parenting as a working professional sure is a juggling act, but with the right guidance and expert advice, the juggle can be more convenient. 150+ corporates partnered with Mentoria to resolve mass challenges among working parents through Parenting Workshops. Here's how it works:
We conduct an anonymous survey at the organisation to understand top parenting challenges.
Our senior psychologists and counsellors conduct 'Parenting Workshops' on common challenges in the organisation.
These workshops don't just offer strategies to resolve challenges but also a platform for working women and parents to directly share their concerns with experts and get resolutions.
Corporates like Yes Bank, Marico, Balmer Lawrie, Britannia, Uni-design and more have implemented these workshops for working parents across age groups, and witnessed a phenomenal increase in engagement and focus levels.
Online Parenting Communities
Communities are one way to build that support system where employees can engage by sharing their concerns, receiving feedback, and working on solutions. Mentoria has successfully set up tailored online communities just for working parents, and here's how it works:
We create three parenting communities on the organisation's preferred communication platform, segregated for:

Parents with Infants (Aged 0-5 years)

Parents with Adolescents (Aged 6-12 years)

Parents with Teens (Aged 13-19 years)

These communities will give parents at work a strong platform to connect, share experiences, seek advice, and learn from experts in a structured and engaging manner.

Each community will have a psychologist and a content expert from Mentoria to share resources on specific challenges parents face within each category.

We'll use polls and quizzes to drive up engagement and ensure parents are also sharing their own hacks or experiences.

Our psychologists will conduct a 45-minute workshop each month to address the challenge that's been brought up most frequently on each community.
Enabling working parents to create deeper and more meaningful connections at work through these communities is like a major boost to an organisation's success. When employee wellbeing initiatives are done right, you're only going to keep looking at productivity and wellbeing going in a positive light.
Career Guidance Programme for Employees' Teens
When an organisation goes above and beyond to care for their empoyees' families, their employee engagement scores are bound to improve. Take for example, Urvi Aradhya, CHRO, from K Raheja Corp, who partnered with us on this initiative:
"Our employee engagement scores literally increased by more than 15 or 20% after this initiative." 
K Raheja Corp parnered with us to launch a holistic career guidance programme for their employees' teens, which included:
Career Assessments to measure children's interests, personality and abilities.

Career Counselling Sessions with employees and their children to shortlist the child's top three careers and finalise their academic journey.

Career Information on 800+ careers in a simplified, child-friendly format on Mentoria's Knowledge Gateway.

Career Webinars by experts from different industries to offer a deeper understanding of what really goes on behind the scenes.

Lifelong access to a Career Helpline to solve any queries employees or their children may have from the time they sign up until the child gets into a career they love.
It only takes one simple approach to make an initiative work, and that is by going beyond leaps and bounds to show that you care for your employees and their families as well.
Special Education Needs Programme
When a parent bids farewell to their little one on their first day of school, a cascade of worries floods their mind – will my kiddo shine in the classroom? Will they make friends along the way? And most importantly, will my child be able to cope with his or her academics?
Today, 1 in every 10 children struggle with learning difficulties. Educators and school counsellors are quick to write them off as 'lazy' or 'unfocused', but a deeper look often outlines a more serious problem – a learning difficulty like ADHD (Attention Deficit Hyperactive Disorder), Dyslexia, Dyscalculia, etc. And if the symptoms are left unaddressed, it can turn into personality disorders in later life. And as a working parent who has more than work to deal with, the anxiety is real, because let's face it – every worry is just a challenge waiting to be conquered.
A special education needs programme is one way to help working parents deal with this worry. Enabling working parents to understand and identify their child's learning difficulties through such programmes might just be what they need. Here's how it works with Mentoria:
Our trained and certified psychologists specialising in learning difficulties conduct a Master Counsellor Workshop on identifying and addressing different types of learning difficulties.

Parents who are concerned about their child's learning difficulties can set up a one-on-one counselling session with the counsellor to:

Understand if it's a learning disorder

Explore tests to get an official diagnosis

Learn about any special allowances schools may offer to accommodate the learning difficulty

Discover how they can support their child at a home front

Get a personalised development plan to help their child overcome the difficulty
As a result, 10+ corporates have already implemented it to witness an outpour of gratitude from parents who got clarity on their children's struggles.
How Mentoria Can Help
The attrition rate is not merely a statistical anomaly; it's a reflection of deeper challenges faced by women professionals. By acknowledging the reasons behind the attrition and implementing thoughtful solutions, businesses can create work environments that attract and retain diverse talent, paving the way for a more equitable future. 
In this endeavour, Mentoria has established partnerships with scores of businesses, aiming to prioritise and integrate employee wellness initiatives. Our commitment extends beyond professional contributions, emphasising the importance of each employee within the workplace including women. It is imperative to recognise that a workplace demonstrating authentic concern for its employees fosters dedication and loyalty, ultimately contributing to the success and productivity of the organisation.