Everything You Need to Know about CA as a Career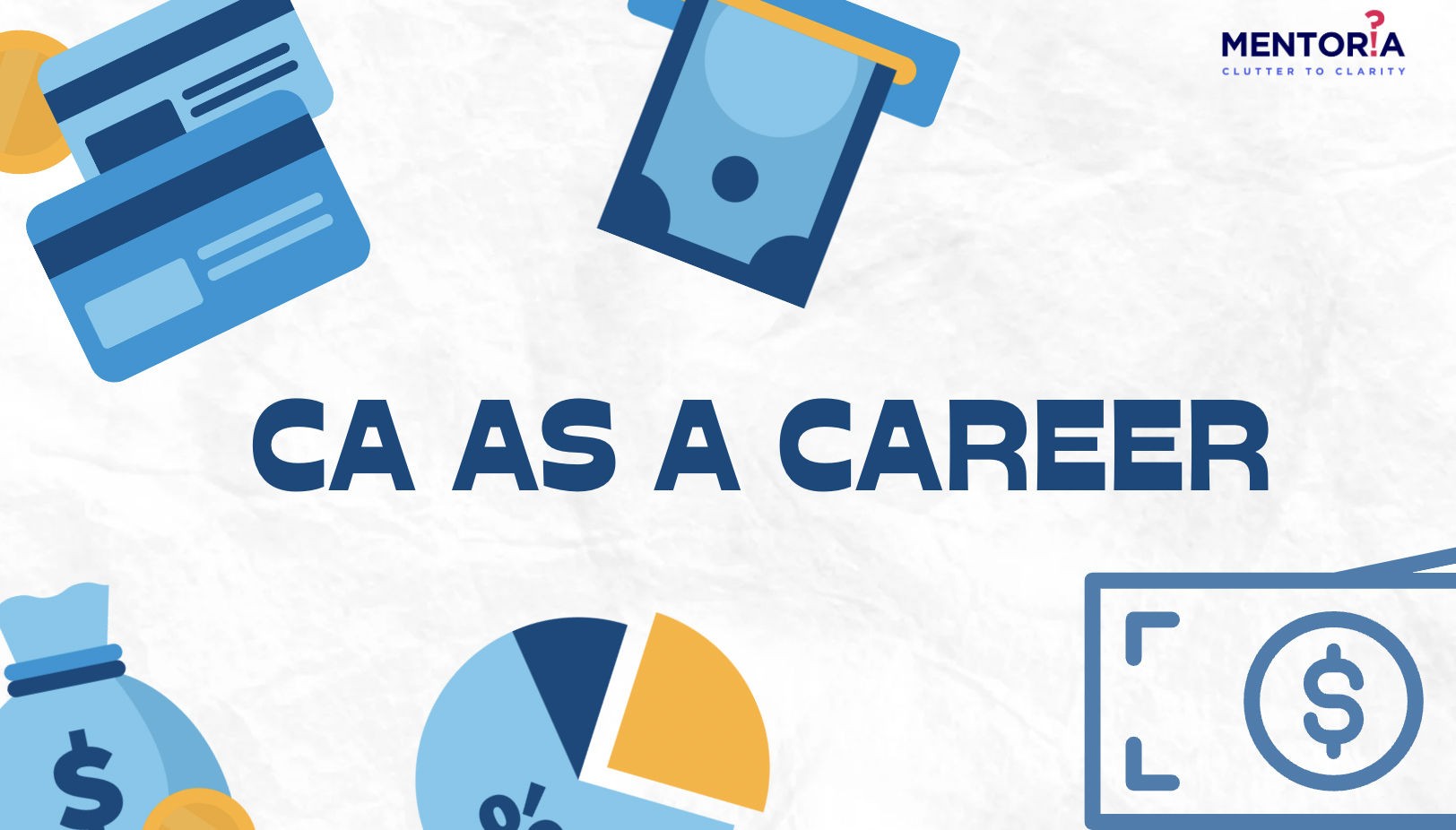 ---
---
A staggering USD 157 billion was projected for the accounting sector in 2020. One of the most sought-after careers in India has historically been chartered accounting. Although it is difficult to enter this field, if you do, it offers a fantastic career path, a competitive income, and widespread recognition. People appreciate chartered accountants for a variety of reasons, but one of them is that it's not simple to obtain their title or their salary.
Becoming a chartered accountant or CA is difficult, and it is safe to say that it is one of the most demanding professions to enter. But nothing is impossible if you put in a lot of practice and determination and at the same time have the desire for it. Given you're reading this article, we are sure you're halfway there! So without wasting much time, let's get started with this career guide if you consider yourself committed and determined!
What is chartered accountancy?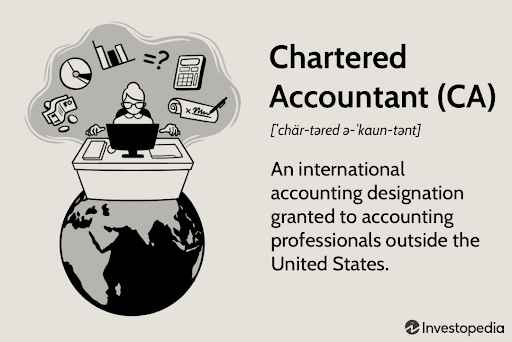 Chartered accountancy and accountancy generally mean the same thing. The job involves overseeing an organisation's finances. Accounts management, planning, auditing, corporate strategy, and taxation are all included in this.
"So why be a CA or a chartered accountant if it's the same as being an accountant?" 
Good question! An accountant and a chartered accountant are different in that the latter has undergone years of intensive training and has successfully passed numerous exams in various accounting-related topics to obtain the prestigious designation of a chartered accountant.
What is the work of a chartered accountant? Why build a career as a CA?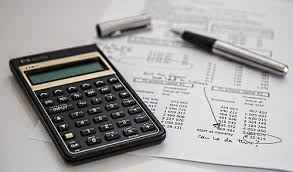 Chartered accountants are experts who operate in a variety of economic fields, managing an organisation's finances, giving financial advice, and assisting with money management. This could be for a company, a person, or the government.
"But why be one? When I can enjoy my college life a little better while pursuing accountancy?"
Money talks! The simple reason to pursue a career in chartered accounting is that it is a well-paid and stable job. Every firm requires someone to manage their finances, assist with tax preparation, and conduct audits because the entire world depends on money.
There are countless employment prospects for chartered accountants. Every organisation, regardless of industry, needs finance management, and chartered accountants or future you is the answer.
What is the Scope of Chartered Accountancy?
You can work in the following industries as a chartered accountant:
Businesses and industries

Chartered accountant firms

Consultancy firms

Institutions

Capital market services

Financial institutions

Independent Practice
Chartered accountants are constantly in great demand in the industries indicated above. You can manage a company's accounts, finances, taxation, or auditing by working for a company or organisation. You can also work on your own and provide your services to anyone who requests them.
Another career possibility is the constant need for qualified chartered accountants among financial organisations. Another method to use your accounting knowledge is by working for consulting firms. Chartered accountants are assigned by consulting firms to assist their various clients in achieving their short- or long-term financial objectives. So, if you wish to work for numerous clients, then a consultancy firm might be the right fit for you.
Chartered accountants are in high demand.
According to the Times of India, there were just 2.82 lakh CAs in India in April 2018, with only 1.25 lakh working full-time. This indicates that just 44% of all CAs were actively employed. The need for CAs is greater than ever because India has 6.8 crore taxpayers, and more firms are opening up every year.
So now is the ideal time to join the CA bandwagon and embark on this incredibly lucrative career. There are a tonne of employment options, and they are just going to increase as more companies and enterprises are founded.
Career options as a CA!
| | |
| --- | --- |
| Tasks | Responsibility |
| Financial Accounting | Control and manage accounts, conducting internal audits, control pay and benefits, deliver invoices, and tax management |
| Auditing | Perform internal audits and statutory audits in accordance with the Company Act. |
| Cost Accounting | Forecasting, controlling the budget and expenses, and budgeting |
| Tax Management | Provide tax advice in response to changes in business plans. |
| Consultancy | Advise on corporate law's financial implications, Planning a project, receiving business advice on earnings, growth, and other topics, administration of information systems |
How to land a job as a chartered accountant?
The first step in the proper approach is to become a chartered accountant, or CA, but the next step is equally crucial. finding the ideal position!
Be sure to concentrate on your general personality when applying for jobs. Every company looks for particular characteristics in any candidate. Therefore, it is equally crucial to focus on both your general personality and your CA skills.
Here are a few typical characteristics or behaviours that can help you stand out in an interview and get the job of your dreams.
To land any job, communication—both written and verbal—must be excellent. Being able to communicate professionally is important since you will need to interact with peers, stakeholders, and decision-makers as a chartered accountant.
Chartered accountants aid a business in several ways, including forecasting, taxation, and budgeting. Therefore, you will be expected to be familiar with the most recent financial market developments and corporate trends. Continue reading to stay current with all of these shifting trends.
Chartered accountants must have a lot of patience because their work is demanding and difficult. Any rash decision you make as a CA can have serious repercussions because you manage an entity's finances, accounts, and much more. So practise being patient. You will benefit from having a more secure career as a result.
Chartered accountants constantly learn new things. As a chartered accountant, you must keep up with developments in the financial industry. Thanks to this ongoing education, you'll stay sharp, which will also help you stand out from the crowd. This ongoing education necessitates self-motivation because no one will make you study these new developments.
Chartered accountants must have analytical abilities, but even more so, they must have an analytical mentality. Each chartered accountant should have the habit of continually evaluating. Your analytical abilities will also improve if you have an analytical mentality.
Ready to live your life as a CA?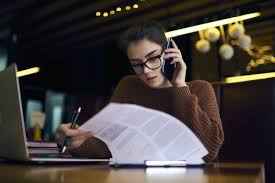 One of the most coveted certifications in the sector is the chartered accountant certification. To receive this recognized license, you've to work for it. Give it your 100% 
And if you need more clarification on it, you can always turn to us! Mentoria believes in you! And our experts are always here for you, no matter what. 
Kick-start your career discovery journey with Mentoria & be sure to find the right career fit for you. Our 4-step career guidance solution helps us find the right career fit for you from 3 streams, 850+ courses & 12,000+ careers.