8 Best Youtube Channels to Watch if You Love Learning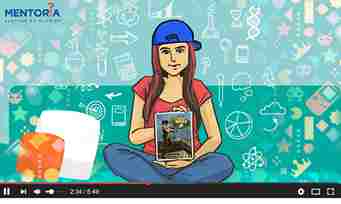 ---
---
How often do you start an Internet search and find yourself on a completely unrelated profile, page or website at the end of it? Way too often than you'd like to confess, perhaps? The Internet is a rabbit hole. There is so much content out there that it is extremely difficult not to get distracted by it all. Don't believe it? Check this out: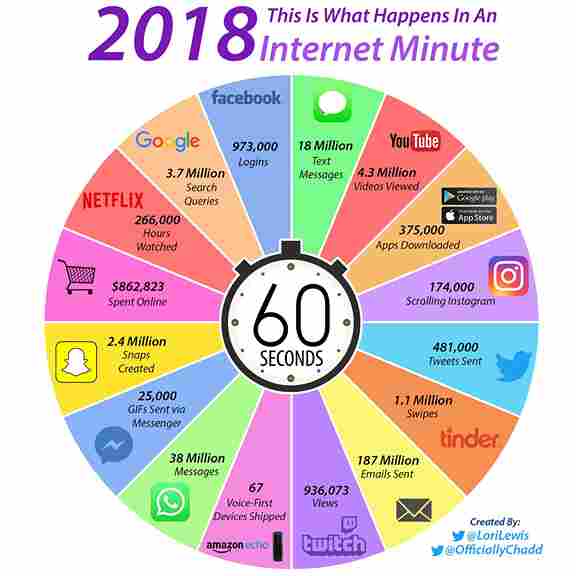 However, the good news is, it's not all that bad. The Internet and all of its content can be a great place to learn new things! Whether it's videos, blogs, social media posts or podcasts, there are several ways to gain a better understanding of our world today.
In this four-part series, we explore all these ways you can use the Internet to boost your brain cells!
Whether it's funny cat videos or motivational speeches, we all love YouTube videos. However, they are no longer just a source of mindless entertainment. Platforms like Khan Academy and TED-Ed have truly transformed education on YouTube. There are tons of other amazing YouTube channels that have brilliantly combined fun and information to make enriching and engaging video content!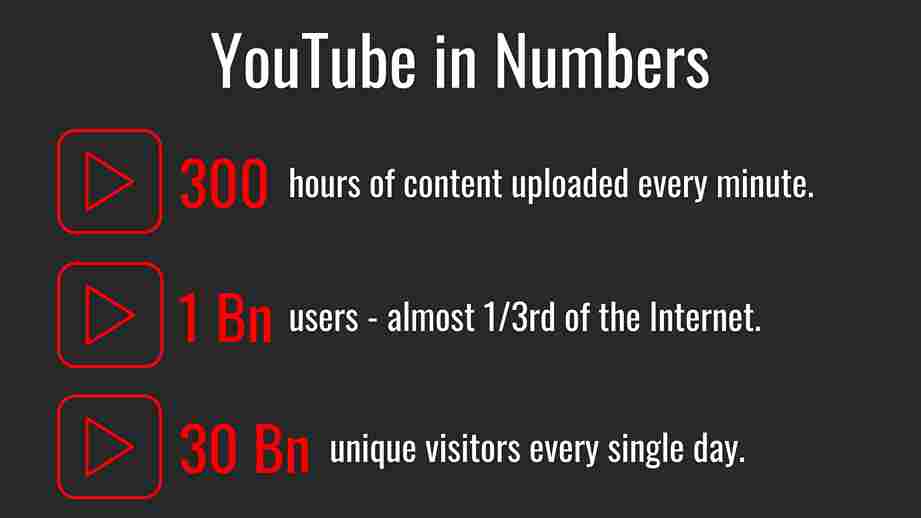 Distracted by all the options out there and not exactly sure what you want? Take Mentoria's holistic psychometric career assessment test to gain clarity and discover your ideal career based on your unique interests, skills and personality!
Here is a List of Eight such Channels you can Subscribe to for Some Great Videos!
1. AsapSCIENCE
AsapSCIENCE is like that cool uncle who knows everything! The channel is maintained by two queer educators who use science, art, and pop culture to have a positive impact on people and the environment.The video content created by them does a great job of explaining why things are the way they are. Some of the goofiest questions their videos address include:
→ What does your poop say about you?
→ Is your phone listening to you?
→ Can math prove God's existence?
They also use their platform to speak about environmental change, queer voices in STEM, and how science can affect cultural movements when they aren't making video content. Already feeling the urge to check them out? Go right ahead!
2. King of Random
Ever dreamt of putting all the scientific theories you learned to use in real life? Does the idea of conducting fun scientific experiments excite you? The King of Random channel makes it all come true! From creating brilliant DIY projects to testing silly science theories, they try it all. The Channel was created by Grant Thompson in 2012. The channel has over 10 million subscribers now and 2 billion video views.
3. Tasty
If you haven't watched the super-addictive mini recipe videos by Tasty while scrolling on Facebook and Instagram, you're probably living under a rock! If you've drooled over them endlessly, head to the Tasty YouTube channel, which has the complete versions of those videos for better reference. The channel produces over 50 amazing food-focused videos every single month. The content is created by the amazingly talented Kanchan Koya and produced by Alvin Zhou. If you're a foodie, this channel is heaven for you! Even if you are not, these recipe videos are bound to capture your attention while teaching you a thing or two about cooking. Dig in!
Love cooking and looking for a way to turn it into a career? Speak to Mentoria's expert career counsellors to get personalised step-by-step advice on how to achieve your dream career at any stage in your journey. 
4. The Game Theorists
As the name of the channel suggests, one of the main topics that this channel focuses on is looking into video game theories. If you are a gaming fan, you must have already heard of The Game Theorists. This YouTube channel, run by Matthew Patrick, does an amazing job of figuring out the nuances, sciences, stories and theories that exist in the world of gaming. Deconstructing Pokemon, understanding the PUBG craze, exploring the Minecraft world – it all happens right here!
5. Vi Hart
 Can you imagine using complex math in areas of life as diverse as food, music, art and craft? Vi Hart does all that, and more! Whether you'd like to watch pies being cooked to demonstrate the concept of Venn Diagrams, or using pasta to explain meta chirality, it's all available right here.
The channel is run by Victoria Hart aka Vi Hart who is an American Mathematician and Youtuber. She received the 2018 Communications Award of the Joint Policy Board for Mathematics for "entertaining, thought-provoking mathematics and music videos on YouTube that explain mathematical concepts through doodles"
6. The School of Life
Ever felt like your education doesn't teach you to cope with this big thing called LIFE? The School of Life is here to help you with exactly that is, as it is dedicated to assisting people in leading more resilient and fulfilled lives In a fun, interactive way. It also helps you address diverse real-life questions. Right from understanding how natural and social sciences work in our daily lives to figuring out how to handle human relationships and emotions, their videos are a fascinating insight into human behaviour.
7. Crash Course
 Do you ever wish you could learn and know everything there is to know in the world? Now imagine if industry experts could help you do that! Crash Course has videos where experts teach you almost any topic in the world! History, Sciences, Math, Geography, Languages, Arts – there is no area their expert videos don't cover. It is a YouTube educational channel founded by John and Hank Green, who rose to prominence on the internet through their Vlogbrothers channel. Crash Course was one of the first hundred channels to receive funding from YouTube's $100 million original channel programme.
8. Household Hacker
Household Hacker is a time-saving hacks giver, household product reviewer and over-complicated hacks creator, all rolled into one! No matter what life problem you're trying to solve, it has some incredible hacks for them all. As of 2021, the channel had 4.96 million subscribers and over 931 million views making it one of the most famous channels in the niche.
With a medium like YouTube around, learning has never been easier! All you need to do is subscribe to these channels and watch the videos they put out on a regular basis. Explore the world of knowledge waiting for you, one video at a time.
P.S. Stay tuned for parts two, three and four of this series for further tips on how to make the most of the Internet.
Kick-start your career discovery journey with Mentoria & be sure to find the right career fit for you. Our 4-step career guidance solution, helps us find the right career fit for you from 3 streams, 850+ courses & 12,000+ careers.