Mentoria Career Counseling Review for City International School Kothrud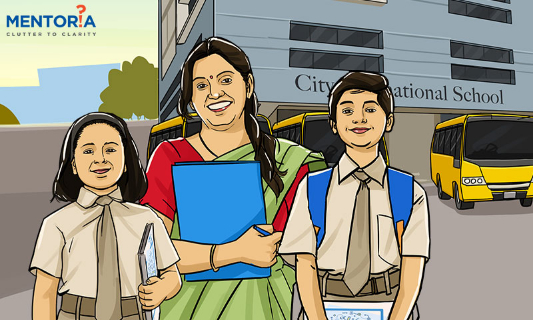 ---
---
Around August 2017, Mentoria began the #CareerReady movement, where we began partnering with schools across Mumbai and Pune to help students make accurate and informed career decisions. One such partner is City International School, Kothrud, that has been implementing the Mentoria Solution in its institution for two years now. At City International School, Mentoria has impacted the lives of 450 students and helped them get #CareerReady.
Discover your future career path with Mentoria. Our 4-step career guidance solution, helps us find the right career fit for you from 3 streams, 850+ courses & 12,000+ careers.
1. "City International School, Kothrud."
Founded over two decades ago, City International School in Kothrud, Pune, is a dynamic school affiliated with the CBSE board. It focuses on giving all its students the best of curricular and extracurricular skills. It's a vivacious school that provides a holistic environment for all-round development. Their ideology is that training should encourage inventiveness, autonomous reasoning, and experimentation – all of which will help students grow up to be successful, productive contributors to society.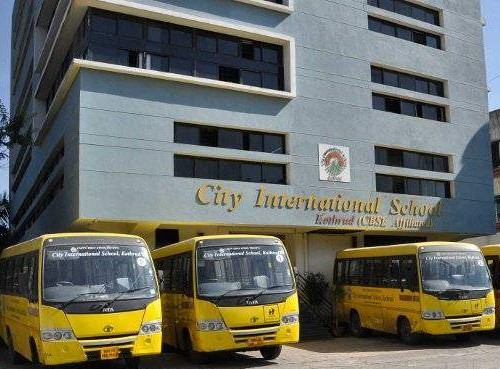 2. "The Mentoria Solution!"
Making the right career decision is no cakewalk today, as students have over 12,000 career options to choose from,  and little to no idea of what each one entails. Quite often, a career is chosen based on guidance from parents (who are equally clueless about all the options their child has), marks (that only cover performance in a limited number of subjects), or friends (whose interests may not necessarily be aligned with those of the decision maker). In a hurry to choose a stream or course – or simply to just be done with the decision – students end up making the wrong career choice and spend a significant portion of their careers either course-correcting or struggling to keep up with the job at hand. This leads to misery, under-performance and an overall sense of failure, not just for the individual but also for organisations at large. Mentoria aims to correct this at a grassroots level by helping students make informed, accurate career decisions right from the start. Our four-step solution helps individuals discover who they are and which career path they're most likely to enjoy and excel at.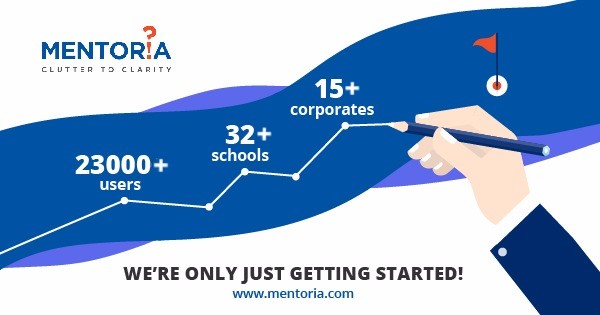 Look at how Mentoria enabled students of Span International Academy from Class 8-10 to discover themselves and their ideal career paths. 
3. "Getting Students #CareerReady at City International School"
Team Mentoria visited City International School, Kothrud, and spoke to students from Class 9 and 10 about the importance of making a career decision based on their interests. Students then proceeded to take the psychometric assessment, which analysed their core interest areas to discover what they liked and which of those interests would translate into an ideal career option. We then conducted a workshop for parents on the importance of supporting their children in making the right career decision. Around 450 students signed up for the full Mentoria Solution, which included a 60-minute counselling session with our expert career counsellors, access to our Knowledge Gateway where they received detailed information about their chosen careers, and access to our Webinars, where industry experts gave them a deep and realistic insight into their chosen careers and industries.
Mentoria's workshop helped parents get an idea of new-age careers that didn't even exist a few years ago, and why it was crucial to get the right kind of help when it came to aiding their children in making a career decision. Ms Padmaja Chavali, Principal at City International School, said, "We (CIS) insist on the holistic development of our students. Children in Class 9-10 are already confused with a lot of advice. The earlier they are clear about their career path, the better decisions they can take in life. I wanted some knowledgeable entity to guide my students properly. Mentoria is one such solution that is not only taking care of their career discovery, but also their mental happiness through their solution. The Mentoria Solution definitely helped the students get introduced to newer career options that aligned with their interests."
The Mentoria Solution has brought about clarity and enabled students to pursue their passions and become #CareerReady. Mentoria now has a dedicated page on the City International School website and will continue to implement the solution for students of Class 8-10 every year! We hope to partner with several schools in the coming years to institutionalise the Mentoria Solution as a part of the school's core offering and help many more students make informed and accurate career choices.
Kick-start your career discovery journey with Mentoria & be sure to find the right career fit for you. Our 4-step career guidance solution, helps us find the right career fit for you from 3 streams, 850+ courses & 12,000+ careers.