Is Arts a Good Stream? What are the Careers and Benefits in Arts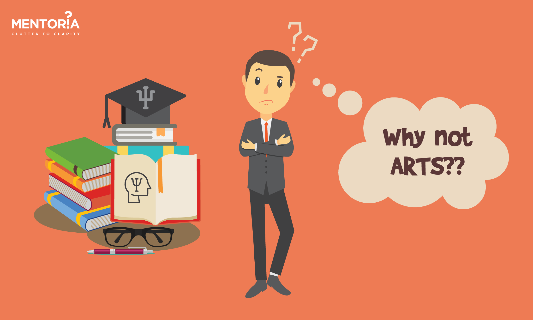 ---
---
What is the Arts Stream?
Arts stream is a traditional stream that covers wide variety of studies, such as
Visual Arts. This study includes painting, sculpting, drawing etc.
Performing Arts. This study comprises of music, dance, drama etc.
Literary Arts. It is a study that covers subjects like history, law, humanities subjects, geography, political science, languages, literature, philosophy etc.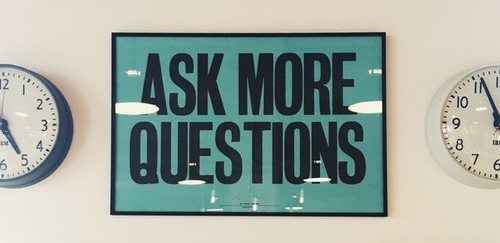 It is rightly said, "Arts enable us to find ourselves and lose ourselves at the same time." However, let's ignore that for a bit. Arts in today's academic era is perceived to be a soft option. While some consider this to be very true, there are others who do not welcome this notion.
The scope in arts stream is very vast. There are several job prospects for Arts students and graduates in India and worldwide. Certainly, the United Kingdom, as well as other European and Middle Eastern countries, have a high demand for arts workers. Most non-governmental organisations, such as the United Nations, UNESCO, UNICEF, and other well-known organisations, are led by Arts graduates from prestigious colleges with backgrounds in History, Law, Sociology, Political Science, and other fields. 
Remember, you should not choose a subject solely for the sake of earning money. Once you've figured out what you're good at, make a wise move. You must enjoy your profession, and in order to do so, you must also enjoy your subject.
What Careers Can You Pursue After an Arts Degree?
Interior Designer
With rising urbanisation and population, building comfortable and effective indoor spaces is quickly becoming the new standard! This is where the role of interior designers comes into play. Help rebuild a space and make it safe and comfortable by applying their technical knowledge and creativity. Interior designers are natural multitaskers who oversee each project from start to finish, from drafting interior layouts to picking colour schemes, patterns, and materials, as well as collaborating with technicians and vendors.
Art Therapist
An art therapist is an expert who uses art and psychology to help people cope with emotional and mental health problems and allow them to express emotions and feelings through artwork. As an art therapist, you'll deal with patients who are struggling with a variety of issues like mental disabilities, development disorders, depression and dementia. You will also work with patients who have experienced psychological abuse. 
You will curate suitable art activities for your patients depending on their needs, objectives, comfort levels and preferred forms of artistic expression.
Graphic Designer
Graphic designers create visual magic by combining art and technology! As a graphic designer, you get to create different types of illustrations, images and graphics by hand or using various computer software. Your creativity and art will be used for product illustrations, website designs, promotional material, branding and more.
Your work plays a vital role in helping companies and people to convey information and messages to the audience in an interesting format. In fact, the graphics you see on this website have been created by a graphic designer! 
Fashion Designer
Picture supermodels walking down the ramp, wearing clothes you've designed. Celebrities show off your latest creations at different events, as reporters yell "You look fabulous! Who are you wearing?"  People rush to stores every time you release a new line of clothing. That's what a day in the life of a successful fashion designer looks like!
As a fashion designer, you would create your own designs or rework on popular designs to give them your personal touch. You would even work with celebrities to help them look their best! You're not just a part of the glam; you decide what 'glam' looks like! And if you're truly passionate, you could be the next Coco Chanel or Burberry!
Teacher
All of us know teachers. Some of us see them as disciplinarians, some look up to them, and some see them as the all-knowing gurus who teach you all the interesting stuff you need to know.
As a teacher, you're the primary source of knowledge for students from kindergarten to college. You're the one who introduces them to basic concepts across different subjects; you help them grow up to be leaders in their profession or people who change the world. This is why teaching has always been seen as a noble profession – you devote your life to helping others succeed in theirs.
What are the Benefits of Arts Stream?
ARTS is a course that is more practical and realistic. It is a more socially orientated curriculum than a theoretical one, therefore ARTS trains students to think or focuses on their reasoning abilities. 
It is a practical course, as a result, the student is trained to concentrate on and analyse real-life circumstances. As a result, one's awareness and analytical skills improve.
Case Studies – People's Stories
The importance of including Humanities in a child's curriculum is widely recognised in the West. With Arts often not being encouraged in our country, it has also given rise to a biased public opinion about how the stream does not command the same respect as other professional fields and courses.
Putting an end to all these myths around, Muskan Jain has an entirely different story to narrate. Having scored an incredible 92% in her Secondary School Certificate (SSC) exams, Science was the obvious choice for her, or so people thought. Her family was in for a surprise when she decided to pursue Arts.
She says, "It was a well thought-over decision. I was good at Maths and Science, but I realised that being good isn't what matters. Loving what you plan to do further is much more important than your capabilities. The fact that I'll have to do what I plan to study, for the next 30 years of my life, amplifies the importance of making the right decision."
Channel your fascination and Interest into a career you love. Take the Mentoria holistic career assessment test, to find the right career fit for you based on your interest, personality, and ability. 
"Arts is not a soft option. It may involve fewer technicalities in comparison to other fields, yet, we have to put in a lot of effort to achieve even decent grades. One of the biggest perks of being an Arts student is that you have a lot of choices to make your pick", adds Jain.
Though Muskan's father, Mr Sanjay Jain was unsure about his daughter's choice, he is extremely content with her decision now. Initially, he wanted his daughter to follow in his footsteps and become an engineer; but he could not overlook the testimonies of all the books that sat on the shelves and her inclination towards literature.
He says, "Parents have dreams for their children. However, it is important for us to keep our vision clear. Much as ever we may want our child to have financial security, it is important to keep their interests at heart and make a decision accordingly. Eventually, all we want is their happiness."
Get in touch with Mentoria's expert career counsellors to find the career that makes you happy! Our 4-step career guidance solution, helps us find the right career fit for you from 3 streams, 850+ courses & 12,000+ careers.
Muskan took her Higher Secondary Certificate (HSC) exams this year, scoring a whopping 90% and is currently studying Psychology at Ruia College.
This is not the only example.
Raksha Gopal, the CBSE topper this year, who scored 99.6% shocked many when she decided to pursue Political Science. Lately, we have seen an alarming rise in the cut-off marks in popular Arts colleges all over the country. Political Science, Geography, History and Anthropology have always topped the charts for being the most popular subjects amongst students who have Civil Service dreams. The fact that students studying Arts have the edge over others in the UPSC exams is a stark reality many accept with a pinch of salt.
So, the next time you are faced with two obvious choices, go ahead and ask yourself, "Why NOT Arts?" After all, who knows? You could be the next Rajdeep Sardesai, William Shakespeare or Agatha Christie in the making.
Looking for more valuable information on careers? Check out Mentoria's Knowledge Gateway! We've got a career library full of  tips and advice as well as webinars from industry professionals. Sign up to Mentoria and get lifetime access to the Knowledge Gateway! Discover more here: