Case Study – Why You Must Go For Your Dream Job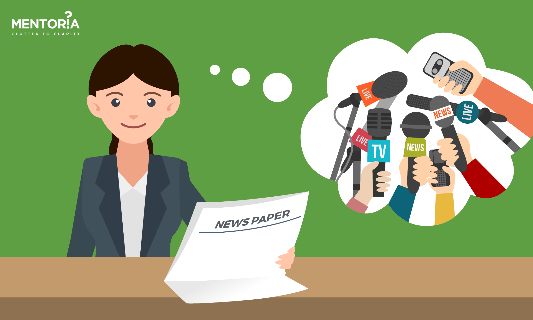 ---
---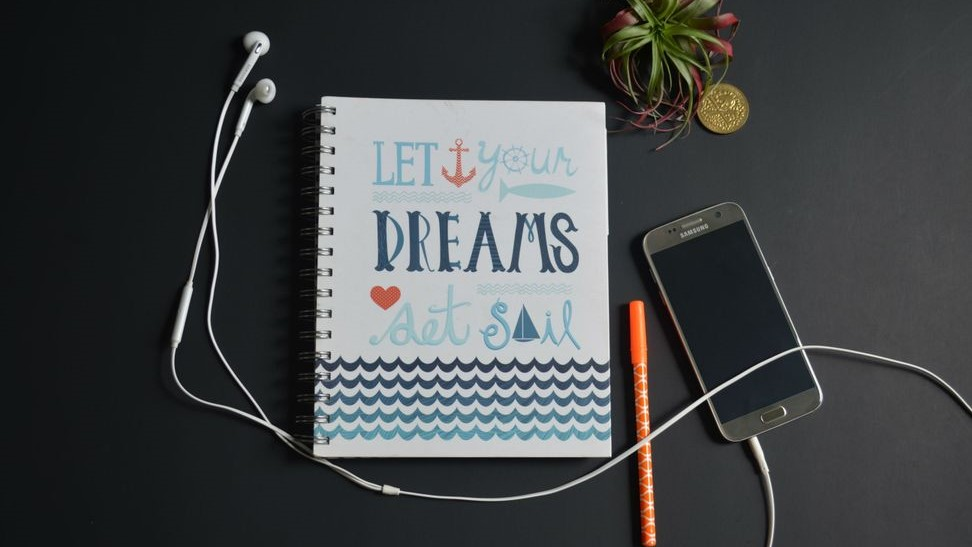 As little children, we dream outside of context. Our backgrounds, our financial state, parental support or the lack of it – nothing affects us very much. Pause here, and think back to that dream of yours.
Dreaming to be a Journalist
Mine was to be a journalist. Back in school, we had an assembly system, which included a hymn, the pledge, the news bulletin, the national anthem and a "thought for the day". I was in charge of the news whenever my class conducted the assembly. For this, my family would have to wake up by five, copy news from the television, translate them to English and be ready to leave by quarter-to-seven in the morning.
Even today, this is my happiest memory of school. Throughout the years, this wish to be a journalist kept resurfacing, among the hundred different futures I dreamt for myself. When the time came to choose my degree course, it was not easy.
Channel your fascination and interest into a career you love. Take the Mentoria holistic career assessment test, to find the right career fit for you based on your unique interests, personality, and ability. 
Obstacles and Detours
My family put its foot down that I would not be allowed to work the odd hours. Media, to them, equalled Madhur Bhandarkar's film – Page 3 – and they would not accept such a life of mine. In the end, even the prospects of low pay loomed large.
I thought to myself – let me finish studying journalism at least; I will tackle the job scene later. Three years later, the family's stance remained unchanged.
I said to myself, let me try some other things and see if that works out. Maybe the family is right. I did an events stint for 15 days, two content jobs for five months each and then another 15 days of a screenwriting and copywriting job. And then some freelance editing and teaching. These jobs included average pay, and at times, a 12 hour day that ended at 11 pm.
A Blessing in Disguise
Two years hopping from one place to another, while pursuing a Masters in English Literature, I found myself back to square one when I graduated in May 2017. What was I going to do with my life? Would I find something I didn't want to quit within the first week? The only thing I had not done so far was pursuing with a vengeance, that long-cherished dream. I sent my CV to at least 25 newspapers, knowing even in my heart that it had nothing to show for my journalistic aspirations. Then, I got lucky. A leading national daily offered me an internship. I am 23. My friends are making upwards of INR 25k a month easy. I would be making enough to only cover my travel and food expenses. I said yes.
It has been nearly two months since. Is it a dream come true? Yes. How do I know it? No halo of light shines around my computer, no background music plays when I walk into work. I have days I make stupid mistakes, days I don't have any clue of what to do, days when I disappoint people including myself. But not one day I have regretted being here. I have changed my lifestyle entirely to suit my more modest earnings now – buses only, no rickshaws or taxis, dinner and drinks with friends limited to at best twice a month, birthday gifts to friends postponed to next year, no impulsive shopping, no random book-buying.
I do have a freelance income to indulge in some of it. But I know that even if I didn't, I would be fine. I have learnt, through the immense support of my friends and family, to balance it out, one message at a time. Now, I can help mom at home, do my homework for work, have a good day at the office, hang with a friend at night and feel refreshed the next morning.
Advice and Final Thoughts
So I think it boils down to – how much are you willing to sacrifice? The judgement is not out on whether it is prudent to do so. Or practical. But your willingness to do so.
My tip: Listen to your gut as soon as you can. See the signs. And take up internships while you are young and can afford to be paid less. Do a different internship in every field you think you like. The one thing that differentiates a perfect job from an okay job is how you react to a bad day – would you sulk because you hate your boss for being a pain or because you wish you could have avoided some silly mistakes? That should be your answer.
Post-tip: Do not think about the cool factor of jobs. Being a journalist sounds cool, but it includes making as many calls, sometimes, as someone in sales. No job in the world is going to be interesting every minute of every day. Don't have illusions. Think about money, think about your future. And work towards it. See what is needed to enhance your skills in your field and get to work. See what the essence of your interest is. I love stories and storytelling, and journalism is a great way to learn how to find and tell good stories. Do you like numbers? There is a career in the stock market. If you like to see how things work, by all means, pick engineering. But whatever you do, do for the right reasons. And in the right way. The right way may also be the way outside the book.
If you are confused and need guidance to figure this all out, get in touch with Mentoria's expert career counsellors for personalized step-by-step guidance throughout your career discovery journey. Sign up today.